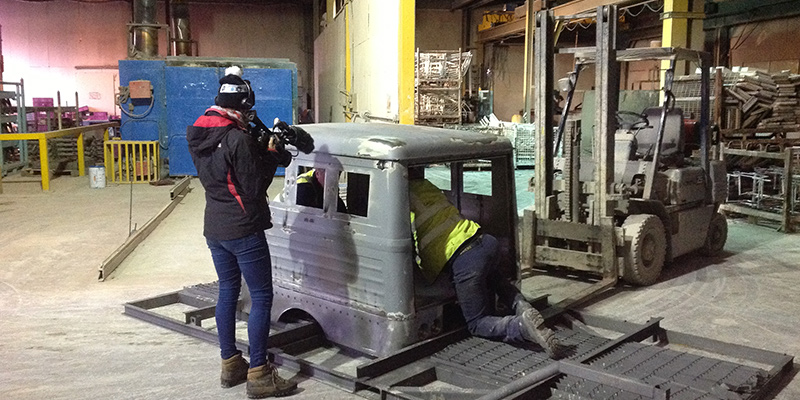 Plum Pictures decide this is a project worthy of following for the Channel 4 programme 'George Clarke's Amazing Spaces' - the pressure is on with only 4 months to complete the transformation!

Filming started at the beginning of February and followed the initial stages of working out how to attach an ill-fitting metal box on to the back of the Lambretta framework. The cab of the Lambretta was in working condition but the back was little more than a rusting box!

A metal framework had to be welded on to the bed of the cab to accommodate storage, cooker etc and to make it strong enough to support the completed back box. This was the point at which we decided to incorporate a hidden cooker/sink, very cool!